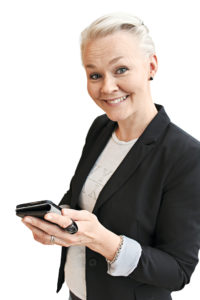 Riina Korpi shows off the different coloured bars and graphs on her mobile phone. They describe the quality of her sleep. The data has been automatically transferred from the ring to a mobile application. Her heart rate was quite high the previous night, which means that she didn't recover as well as possible.
"The curves show that the past week hasn't gone very well in terms of recovery," says Korpi. She is especially happy that the ring also focuses attention on recovery and rest, not just on performance.
"It provides a huge amount of data that I still haven't learned to use."
Korpi initially wondered whether she would actually wear such a large ring. However, she likes the design and only takes the ring off in the sauna and when washing her hair.
"People don't even realise that it's a monitor. It's a beautiful piece of jewellery – and already a part of me!"
The ring has helped Korpi learn more about her own well-being. She is thinking about how to add more quiet moments to her daily life.
Just wearing the ring and monitoring the data on a mobile phone doesn't lead to changes. However, the data can help people question their own eating and exercise habits or how they sleep.
"The changes don't happen overnight, but I'm already on the right path," says Korpi. •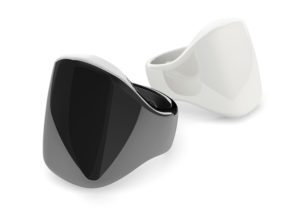 Ōura Wellness ring
• Weight: 15 grams
• Price: 329-549 euros
• Charging time: Less than 60 minutes. The ring operates with USB charging.
• Battery life: 2-3 days.
• Material: Scratch-resistant Zirconia (ZrO2). The ring is waterproof to a depth of 50 metres.
• Information is transferred from the ring to a mobile application using a Bluetooth connection.