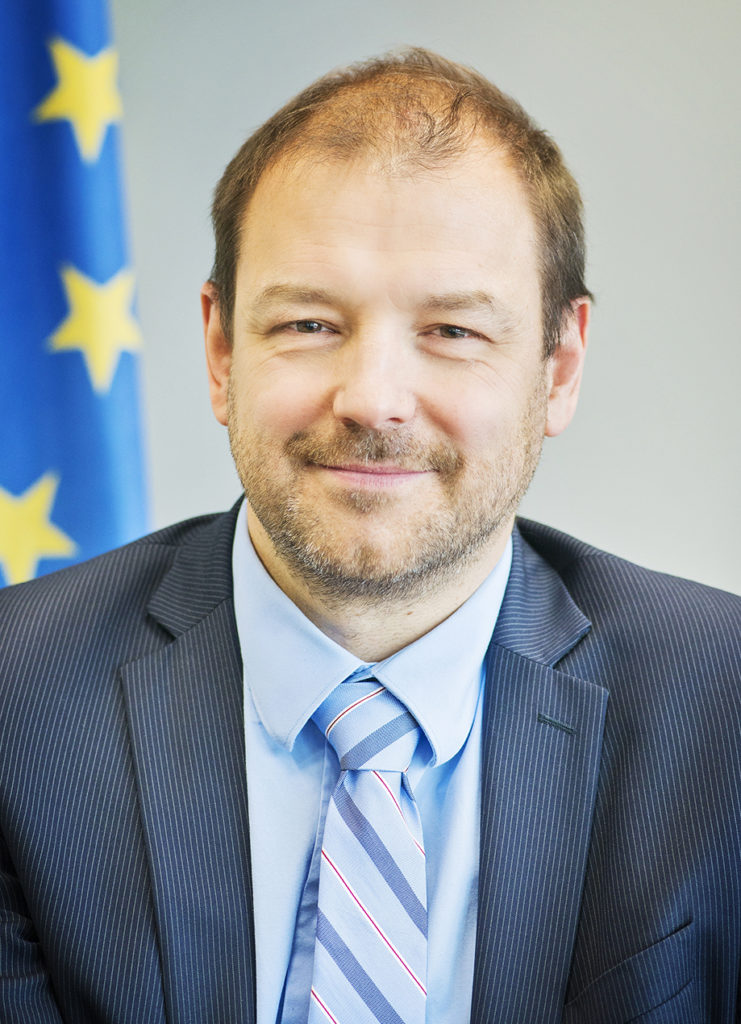 Why does Europe need integrated electricity markets?
TSOs have been instrumental in the creation of the single energy market together with market participants, the EU institutions and notably the European Commission and ACER. And TSOs are natural critical cornerstone for the single market optimisation. European network codes are key in this respect, proposing concrete practical steps for further European market & system integration. Digitisation is also a critical enabling tool for more integration as more data can be shared with market participants to enhance and enable new transaction strategies.
European market integration implies further sharing of resources cross border which is good for competition, and thus reduction of consumer bills, as well as further flexibility to ensure grid balancing & security, as complementary power systems can support one another. Furthermore the energy system can leverage best renewable resources across Europe.
What is the state of European electricity markets at this time?
Power markets and systems have to adapt to the 4Ds transformation of our system: decarbonisation, decentralisation, digitisation and democratisation. These evolutions are happening very fast and expand to further accelerate considering the rapid drop in costs of distributed energy ressources. European network codes are essential in facilitating the needed system evolution. The Clean Energy Package now under discussion is setting the right direction – the active customer era.
TSOs are centrally placed to orchestrate the shift in close partnership with the DSOs as networks are indeed crucial transformation agents. New designs for market and operations are currently being investigated by TSOs within ENTSO-E, acting as an innovation hub fostering TSO cooperation. These are exciting even if challenging times for our sector.
 What are the biggest challenges facing the electricity markets?
The power system and market was developed at a time when generation injections and consequent power flow constraints were controllable and predictable several days ahead, while customers were mainly passive. This world is long gone. The adaptation is ongoing and will require to continue the expansion of the physical system – more hardware – grids – as well as adapt with a new control and market dispatch paradigm where software & digitisation are key. Moving forward we cannot separate market and physics as in previous designs. They have to evolve hand in hand.
What is the role of ENTSO-E and transmission system operators in this development? What are ENTSO-E'S greatest concerns?
Addressing the four Ds, developing a vision and promoting best practice solutions as well as supporting the joined TSO investment planning and adequacy calculations is at the heart of what we do. ENTSO-E is a formidable environment to develop common and innovative solutions based on the experience of all our member TSOs while fostering strong stakeholder involvement – particularly market participants and consumers. An enhanced partnership with the DSOs is also key here.
What will be the division of roles between transmission system operators and distribution system operators in the future?
That is clearly the direction set by the Clean Energy Package. ENTSO-E and European Associations of DSOs are engaged in a productive dialogue that has already delivered some great reports. As a recent exchange between ENTSO-E and a US-based research institute (EPRI) has shown, Europe is really far advanced on the design of future links between retail and wholesale. One guiding principle should remain though: market facilitator have to be neutral. So some sort of guarantee is needed on that point.
It is hard to predict what will happen in the next decades, and it will definitely develop through various design flavours across Europe considering DSOs have very different business models (as opposed to TSOs) . What is sure is that we need to work together to allow flexibility to be used where it brings the most added value in the system while ensuring the use of flexibility is coordinated across TSO/DSO boundaries. We cannot allow to stop it at the TSO/DSO border. Finland is a great example of how a good TSO/DSO interface allows customers to reap the full benefits of their flexibility and for sure the development of customer data hubs across Nordics should foster seamless data transactions.
How will the role of market parties change in the future?
Market parties need to be given the right price signals. This is paramount for bringing more flexibility in the system. Drive the investments where needed. In short, align markets with physics recognising renewables increase volatility in grid flows and congestions. What is the most interesting evolution coming up is the fact that customers provide flexibility of their demand on all markets while introducing new distributed resources – storage or photovoltaics. Overall market designs need to evolve to incentive customers and market participant to pull their flexibility at every level of the system. These flexibilities should optimally be used to balance the system, source necessary reserves as well as manage congestions in real-time.
How will new network codes support this change?
European network codes are the rulebook for the new power system and market. Their design has required the involvement of the best European experts among our members, the stakeholders, regulators, policy makers. Furthermore structures have been put in place between ACER, European Commission and ENTSO-E to amend them if necessary and progressively transition them towards future Clean Energy Package objectives. These are remarkable innovative made in Europe rules to facilitate the transition towards a cleaner, more affordable and secure system.
Most continents in the world have visited us to know more about them and investigate how to adapt them to their own context. Their implementation still requires efforts from all over the next five years and ENTSO-E has engaged in establishing with the Florence School of Regulation necessary on-line training to progressively educate users and organise necessary feedback dialogues. These tools are indispensable foundations to ensure new technology introductions are accompanied with necessary regulatory changes to maintain high levels of security of supply while guaranteeing a level playing field across existing and new technologies. While implementing networks codes, the TSO community is already engaged in preparing the next Clean Energy Package steps which will imply more digitisation, more regionalisation, more real-time markets…
How will this be visible to the consumer?
Through fairer electricity prices, more choices, better and new real-time price options, more information and more ability to value their flexibility. More traceability on the origins of their electricity making potentially use of new Blockchain technologies. Some of these things may already be a reality for Finnish consumers but the 4Ds will bring on more possibilities in the future. This should develop new relationship between TSOs and consumer; challenging grid operators to put prosumers even more in the driving seat for planning of grid infrastructures as well as their optimum real-time operation.
Does Europe already have good examples of functional real-time markets?
Real time energy markets are something which gradually evolves as the need for flexibility increases due to variable renewables. New market codes already constitute a first interesting step with the introduction of new Pan-European balancing platforms pulling balancing flexibility as largely as possible. Some TSOs have even started to move one step further such as PSE in Poland for instance with the implementation of new real-time security constraint markets directly matching grid physical constraints. European countries will have to design the best solution taking into account their local specificities as well as the IEM rules for the cross border exchanges. The TSO community notably through ENTSO-E is largely involved in these discussions, which should lead to step by step migrations of the European intraday market design.
How will digitalisation be visible in the power system transformation?
The power system transformation will benefit in three ways from being digitalised: 1) optimised network operation & planning; 2) allowing new market transactions along the power value chain, pulling new flexibility sources from prosumers & facilitating sector integration; 3) innovative solution to prepare for the next power system – with a near to fully decarbonise economy, electrified heating and transport, more decentralisation etc. The TSO community and ENTSO-E are working on several research projects benchmarking the potential of digitisation at various scales of the system.
In the midst of this development, how does a small country like Finland look from Brussels?
Finland has historically been a recognized innovative contributor within ENTSO-E. Fingrid CEO is now the Chair of our Digital committee which is a direct illustration of this active contribution. Among other things, the ENTSO-E community is eager to learn from Nordics and Fingrid in particular on future models of demand response and active customers, as well as new ideas to implement successfully real-time markets in the Nordic region.