Known as EnergyVaasa, this is the largest energy technology hub in the Nordic countries. What is it and how was it created?
"The history of the EnergyVaasa centre of expertise goes back to industry fields that developed in Vaasa decades ago. The success of the cluster is based on engine technology, power electronics and electrical and grid components combined with an international approach. The competence in these fields has remained and developed because the Vaasa region also has training at every level of education," says CEO Hannu Linna from Vaasan Sähkö Oy. He has been involved in building the EnergyVaasa brand for nearly 20 years – right from the start.
Vaasan Sähkö's role in the cluster is to ensure that the companies have access to electricity infrastructure at a competitive price. It also has a customer and cooperation relationship with many operators.
EnergyVaasa is not a traditional industry hub because it includes operators from many sectors, which are needed to design, manufacture, market, and use the products as well as deliver them to customers.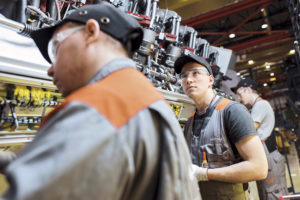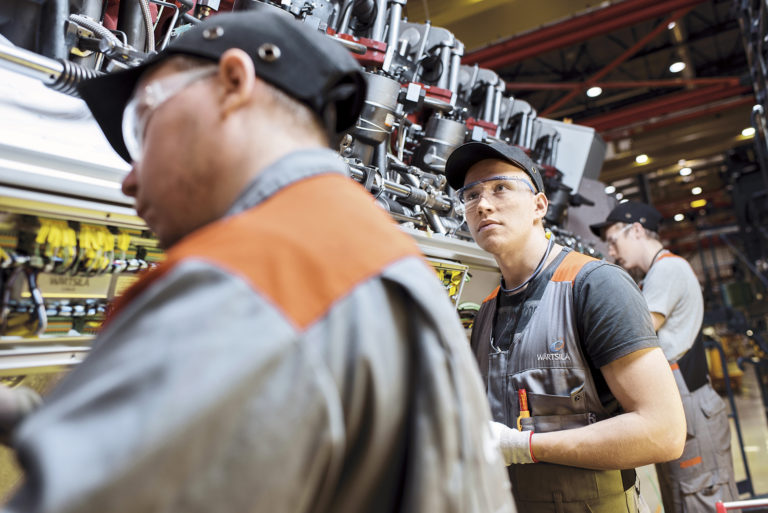 The cluster's driver companies, Wärtsilä and ABB, have been developing a strong subcontractor network in the area since the 1990s. In combination with the competence base, this network provided and continues to provide a great growth environment for new start-up companies. Obtaining financing for good business ideas spurred growth, especially in the 2000s. Strong network collaboration in education, development and marketing has also been an important part of developing the whole cluster.
Renewable energy solutions, smart electricity grids, products to increase energy efficiency, Smart Power Generation power plants, and energy-efficient maritime and construction solutions are examples of product groups that are produced in the Vaasa region. The majority of production is exported and some of the companies are virtually unknown in Finland.
Application for Tesla battery factory increased recognition
In January 2017, Vaasa made headlines in Finland when the region sent Finland's official application to host a Tesla battery factory. On a national level, the region's energy technology cluster, research and educational opportunities, large deposits of lithium in nearby areas, and cooperation with a cobalt refinery and nickel producer were some of the factors that favoured Vaasa's application.
Tesla's decisions on a European factory have been delayed, but Vaasa is confident that at least one battery factory will be built in the region.
"Construction of the GigaVaasa factory area has attracted the interest of other battery manufacturers as well. The whole battery sector has developed very rapidly in the past year, even though this is only the first wave of the battery industry," says Mayor Tomas Häyry.
He's not worried about the pressures that a battery factory would bring to city construction, although it would require infrastructure for thousands of people. Vaasa has good memories of the strong growth that occurred in the energy cluster in the 2000s.
The electricity infrastructure in the Vaasa region can also support increased construction. Over the past 10 years, Fingrid has rebuilt the entire main grid in the west coast area. The outdated and inadequate 220 kV and 110 kV electricity grids were replaced with 400 kV and 110 kV transmission lines and substations. One new 400/110 kV substation was built at Tuovila in Vaasa – right beside the GigaVaasa factory area.
"Now we're also making plans for a possible submarine cable connection from Vaasa to Sweden, once the alternating current connection from the north is completed in the 2020s," says Fingrid's Customer Manager Petri Parviainen.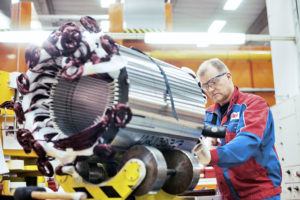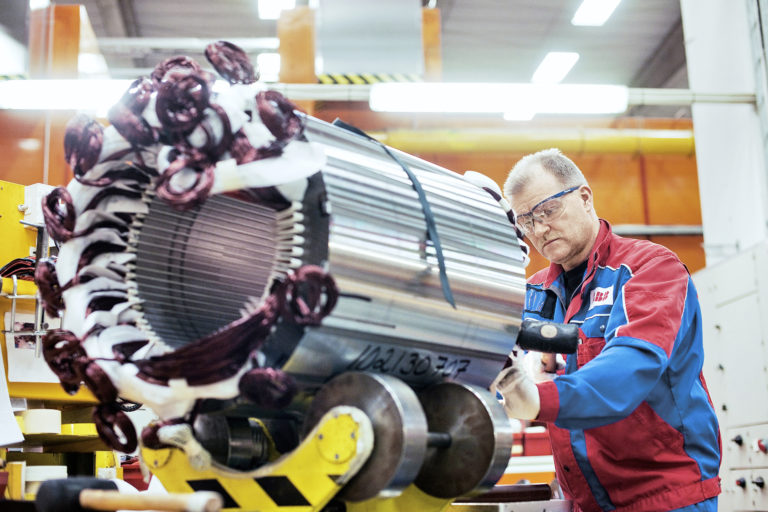 Decentralised, renewable and smart
The concentration of electricity industry expertise in the region has increased the number of companies. For example, ABB has been joined by VEO, Vacon, which was purchased by Danfoss a few years ago, VAMP, which was bought by Schneider, The Switch and Arcteq. Among other things, these companies produce overall renewable solar and wind power solutions as well as special products.
The increase in decentralised energy production and growth in renewable energy have also spurred research on smart electricity grids. Since 2014, Vaasa's Sundom village has been home to a research and piloting area jointly run by ABB, Vaasan Sähkö, Elisa and the University of Vaasa. The aim is to use new technology solutions to ensure a reliable and cost-effective supply of electricity via underground cables and overhead lines.
Utilisation of Wärtsilä's engines in decentralised energy production has meant a lot to the energy cluster. Although Wärtsilä continues to manufacture some of the world's best ship engines, its low-emission Smart Power Generation power plants, which are based on engine technology, are being marketed alongside renewable energy production as balancing power that can react quickly. For a few years, Wärtsilä has also offered its customers solar power solutions suitable for their product repertoires.
Approximately 90% of the whole country's research and production development in the electricity and automation sectors is done in the Vaasa region. This is also visible in the fact that no other city of less than 70,000 has three production relay manufacturers operating on the international market!
Educational institutes provide applied research
The vocational institutes, universities of applied sciences and university units do their best to ensure that companies in the region have enough competent labour. There are plenty of jobs available in the area, particularly for those with technical training.
Universities and universities of applied sciences also perform applied research to serve company needs. A good example of this is the University of Vaasa's VEBIC research platform, which opened last year. Its laboratory is currently researching fuels, control systems and exhaust cleaning systems for internal combustion engines in cooperation with Wärtsilä and others. A similar research platform is also being planned for electricity grids. •
The energy cluster's largest employers:
• Wärtsilä 2,800 employees
• ABB 1,800 employees
• Danfoss 650 employees
• VEO 300 employees
• Citec (Vaasa units) 270
employees
(Source: City of Vaasa 2016/17)