The overall purpose of ACER is achieving a transition of the European energy system in line with the political objectives set, reaping benefits of increased energy market integration across Europe, and securing low-carbon supply at least possible cost for European businesses and citizens. Zinglersen believes that the transition of the European energy system entails an industrial transformation at a scale and speed not seen in several decades.
"It truly is an 'all hands on deck' type of task with both technical and political complexity on the rise," he says.
Interconnected & integrated
The European energy system has many strengths that are helping it cope with change. First and foremost, its electricity and gas system is already significantly interconnected and integrated, underpinned by a comprehensive array of rules, oversight and governance mechanisms.
"There is much to build on," says Zinglersen, a Danish native.
There is much to build on.
As ACER turned 10 years in March 2021, now is an appropriate time to take stock of the milestones of the Agency. For example, all framework guidelines in the eight priority areas – identified by the European Commission in 2011 – were delivered by ACER in less than two years and, ever since, the Agency has been monitoring and providing solutions for the implementation of the resulting Network Codes.
"This is European energy market integration 'in action'," Zinglersen says.
Branching out
Zinglersen is also proud of ACER's market surveillance system in the framework of REMIT (the EU Regulation for Energy Market Integrity and Transparency), an unparalleled effort worldwide in gathering and analysing data to deter and detect market abuse.
"That has been a huge effort over many years to establish and now it's set to truly shift gears."
Talking about cross-European infrastructure, Zinglersen states that ACER has developed into a strong input-provider, a role perhaps further strengthened by the new TEN-E framework being finalised between the European Parliament and the Council. Recently, ACER provided the Commission with a draft of new Framework Guideline on sector-specific rules for cybersecurity aspects of cross-border electricity flows.
"This is a completely new area for us – obviously important for the future of the power sector in Europe – in line with the increase in electrification of most energy-consuming sectors."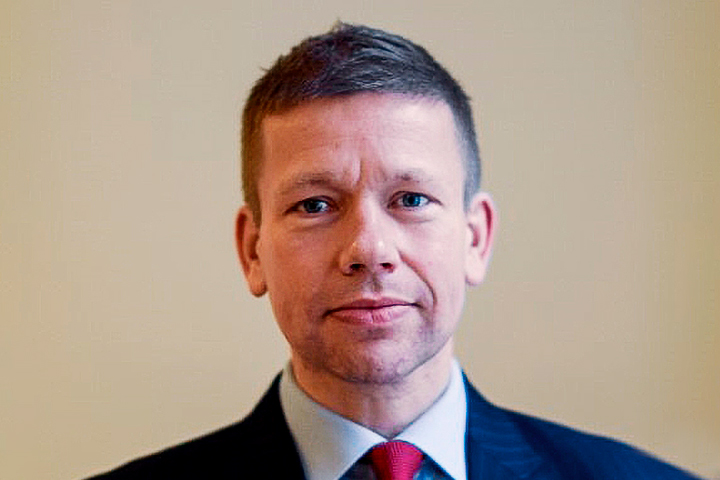 Mind the expense
Zinglersen sees that ACER is very much becoming a "decarbonisation enhancing" Agency in the sense that much of what it does – in further integrating and future-proofing European energy markets – will be key for transitioning the energy system at lower cost.
"This lower-cost or affordability perspective will, in my view, likely prove a prerequisite for getting there in the end."
According to Zinglersen, the EU will need to go further in integrating its energy markets in order to achieve the ambitious decarbonisation objectives at lower cost.
Lower-cost or affordability perspective will, in my view, likely prove a prerequisite for getting there in the end.
Keep the projects rolling
Addressing the pressing challenges for ACER, Zinglersen comments that building of new energy infrastructure in Europe is showing significant delays – what happens to the required aggressive infra scale-up, if the projects are stalling already?
Another challenge is more political:
"One may wonder", he says, "if the current national discourse on climate and energy is fully in-tune with the need to further integrate our systems, and thereby also internalise a significant shift in respective net importer and net exporter roles of Member States".
Overcoming the pandemic
Before joining ACER, Zinglersen was the first Head of the global Clean Energy Ministerial Secretariat hosted at the International Energy Agency in Paris (IEA). He started at ACER on 1 January 2020, becoming its second director – and had just nine weeks on the job before the pandemic lockdown struck.
Zinglersen admits that the past year-and-a-half period has been tough. "I really miss human interaction and all the energy it brings."