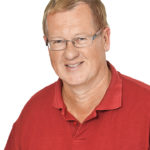 Jari Helander says that Fingrid has taken part in the study of approximately 30 operators since 1996.
– In practice, we've been in the TOP3 every time.
The companies don't receive an exact placing, since the study is not a competition; rather, the aim is to search for the best operating methods and procedures, and to learn from other companies.
The ITOMS study examines operational quality, effectiveness and economy in addition to comparing things like the quality and costs of grid maintenance performed by transmission system operators. In the 2015 study, Fingrid received praise for its transmission line maintenance and vegetation management in particular.
Success in ITOMS is also based on the operating models selected by the company and effective utilisation of advanced information systems. Fingrid is getting a big boost from its new Elvis asset management system, which makes it possible to provide more accurate information to the field.
– Among other things, we record all servicing, faults and costs in Elvis. This takes our own competence to an even higher level, states Helander.
According to Kari Kuusela, two factors have contributed strongly to the ITOMS winning streak: high quality and low costs.
– We've had very few disturbances in the system and repair costs have been kept low, he summarises.
In the future, Kuusela believes that Fingrid will continue to improve – thanks to new digital tools.
– We're collecting more data all the time and this helps us improve maintenance.
The ITOMS study is considered one of the most respected studies in the industry. The 2015 study examined 31 TSOs from around the world. The international study is carried out by UMS Group Inc. •