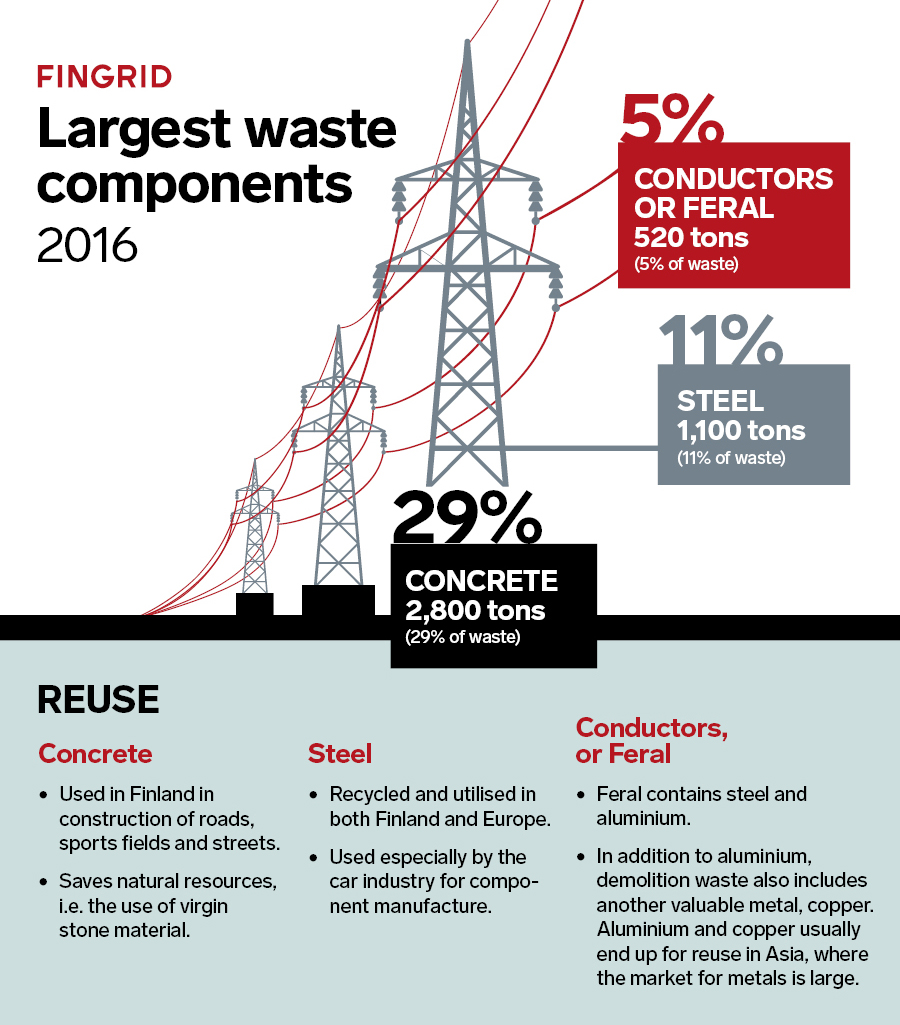 The amount of the produced waste varies year by year. Fingrid has the responsibility to make sure that the waste it produces ends up in appropriate processing.
"The biggest demolition site last year was the disassembly of the Iron Lady, a transmission line built in the 1920s, between Hikiä and Forssa," says Fingrid's Senior Expert Maria Joki-Pesola.
All the waste produced at Fingrid's worksites that can be recycled, is recycled. Metal waste is already recycled in its entirety; metals cycle endlessly in the material flows of different industries.