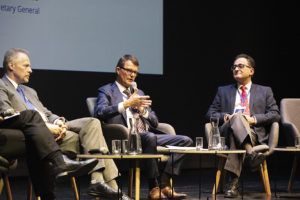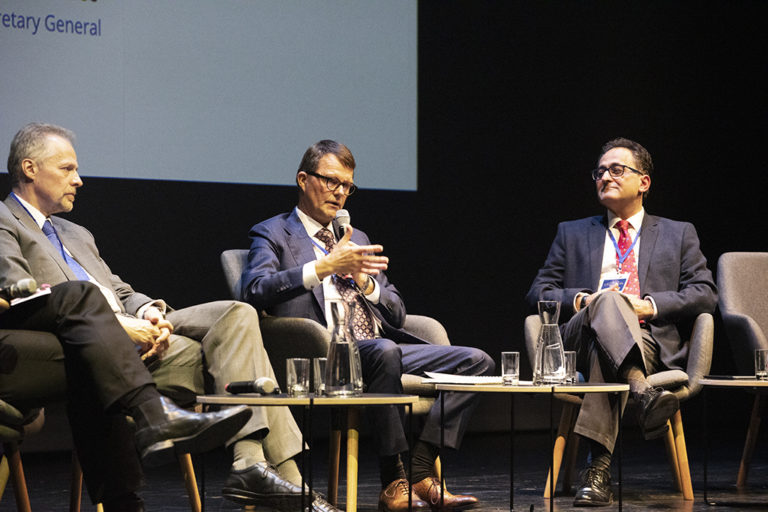 Laurent Schmitt, Secretary-General of ENTSO-E, is the moderator for the panel. A self-confessed "Smart Grid evangelist," he believes that the digital revolution will transform the TSOs and their operations. Schmitt says that such new tools as blockchain, AI and Big Data will assist TSOs to meet their objectives now and in the future.
"The digital layer is crucial in facilitating the change to come," he says, adding that the emerging "system of systems" can't be created without digitalization.
Thanks to new digital tools, TSOs' operations can grow and become more flexible as well as more manageable. The challenge here is the complexity of the system:
"We must size up the risks properly and put in place the right regulatory mechanisms in order to make this work."
Another concern is cyber security: "We have to recognize the risks and defend against them," he says.
Siemers: Investments needed
Haitze Siemers, Head of New energy technologies, innovation and clean coal Unit, DG ENER, points out that energy research & innovation investments are low in Europe in comparison to the US and Japan, for instance.
"We need more investments in order to get to 2040 and 2050 targets," says Siemers.
Energy transition is not about any single technology; it's about the "bits and pieces" that make up the system. Also, acceptance of the system on all levels is crucial:
"If we can't get the acceptance, the required transition simply won't happen."
Furthermore, storage and sector couplings need to be integrated into the grid in a way that works. The entry into the world of IoT, for consumers, is still missing in action (for the most part), but Siemers is confident that we are getting closer.
Jamasb: Pick your battles  
Tooraj Jamasb, CBS Endowed Professor of Energy Economics and Director for Copenhagen School of Energy Infrastructure, feels that public acceptance of major renewable energy projects – as well as related infrastructure requirements – pose major challenges for the TSOs in the future. The sector needs to consider very carefully what technologies to invest in and what type of functionalities and performance is required in the years to come, he says.
With regards to digitalization in energy infrastructure, Jamasb expects to see various new products and services for the consumers. New business models and social willingness to accept these technologies will be needed, too, but how it all comes together remains to be seen.
In Jamasb's mind, we are far from achieving true Smart Grid systems in Europe.
"Europe is still a very diverse system with large variations in economic development. Many countries may find other priorities as being more pressing and in need of attention than promoting smart grids," he says, adding that other countries, however, will certainly aim higher and achieve more.
Ruusunen: Future is here already
Jukka Ruusunen, CEO of Fingrid, believes that the Smart Grids of the future are already here – at least to extent.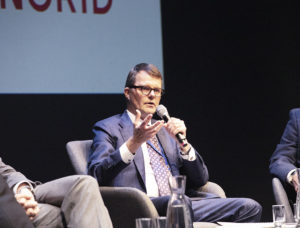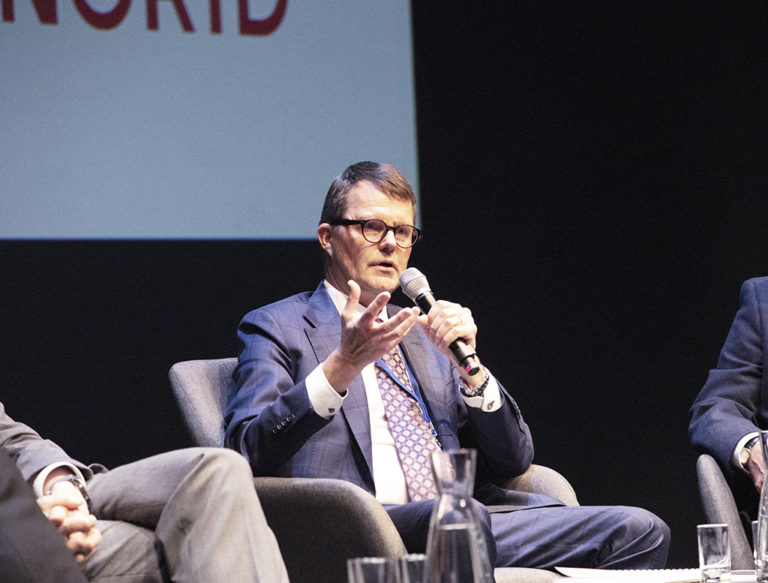 "The new European electricity system is taking shape and it will feature, for instance, unprecedented automatic guidance systems."
For a TSO such as Fingrid, making sure that the operational level remains solid at all times is the key priority. Information technology and its various solutions are already helping to safeguard the integrity of the grid in various ways, Ruusunen says.
With the rise of next-gen IT systems, flow of electricity will be smarter and more sustainable – and, ultimately, felt in the households all over Europe, too.
"We're solving more and more problems using data and IT," he says.
Quotes on digital innovations
"It's all about integrating renewables (into the energy system) faster. This means, for example, bringing offshore renewables to land more effectively."
– Chris Peeters, CEO of Elia Group
"We need to see the system as a whole; we need new solutions for surplus of wind and solar. Future grid will be hybrid."
– Hakon Borgen, ENTSO-E Research, Development & Innovation Committee Chair
"We've already picked a lot of the low hanging fruit, so the challenge ahead is substantial. We need to build a lot of renewables generation – and, actually, in this regard the industry gets an A+."
– Michael Walsh, Managing Director – Europe, SmartWires
"We are in the process of doubling the amount of renewables and presently engage in deeply digitalizing the consumer."
– Jean-Michel Glachant, Director, Florence School of Regulation