Reputation is the most valuable intangible capital in an organisation, says Riku Ruokolahti, Development Director at T-Media. This is why it should be measured, analysed and managed. It is unsustainable for a company to be unaware of its most valuable asset or to manage it with the heart rather than the head.
Reputation is the sum of several parts. Development and management rely on an awareness of the structure of the organisation's reputation and its implications. Naturally, the basics must be under control: the quality of products and services must be in good order. Effective management and administration ensure performance and financial stability.
The organisation's capacity for renewal is the crucial factor in maintaining a strong reputation. This demands a proactive approach and well-managed interaction and communication – even before anything damaging has occurred.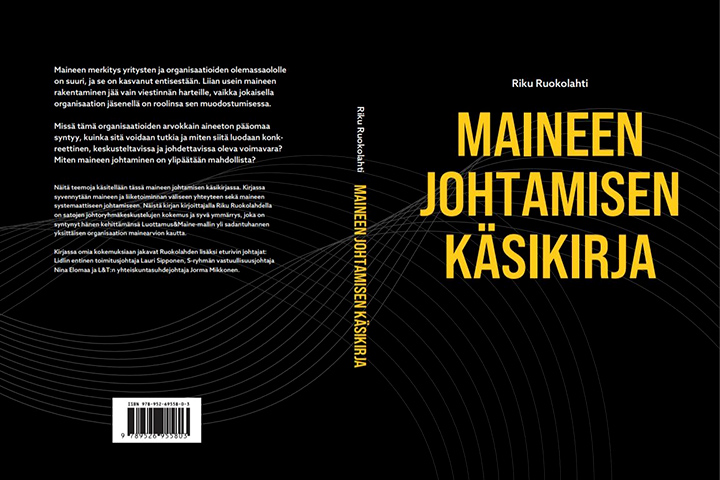 It is essential to be open and deliver on the organisation's promises. For example, if a company has pledged to become carbon-neutral by 2035, a simple notification is not enough. It must also describe the milestones it has passed and the plans it has made for progressing towards the objective.
Companies and organisations do not operate in isolation from society. Interaction with stakeholders is important. The positive contribution of stakeholders is at the heart of the company's value generation, and its reputation is built of the conceptions and interpretations of the company and its activities which these stakeholders accumulate.
The reputation and trust that the organisation enjoy can – and should – be measured. Reputations affect people's behaviour and influence the company's ability to secure the support of stakeholders, even if the information and impression that people have is not based on facts. People are not rational. The things we think we know are already true in our minds.
Fingrid has a unique product – the maintenance of basic infrastructure has been a success when ordinary people do not notice it. Fingrid also creates trust and builds its reputation via stakeholder relations and international networking.
Above all, Fingrid is an early adapter in the area of reputation measurement and management. The company understood the significance of being proactive and managing its reputation at a very early stage. Fingrid systematically utilises research and analytics in order to gain clarity on which areas it needs to develop in its activities and communications. All too often, companies wrongly presume that everyone out there is aware of their achievements and good intentions, as the company has a good internal awareness of them.