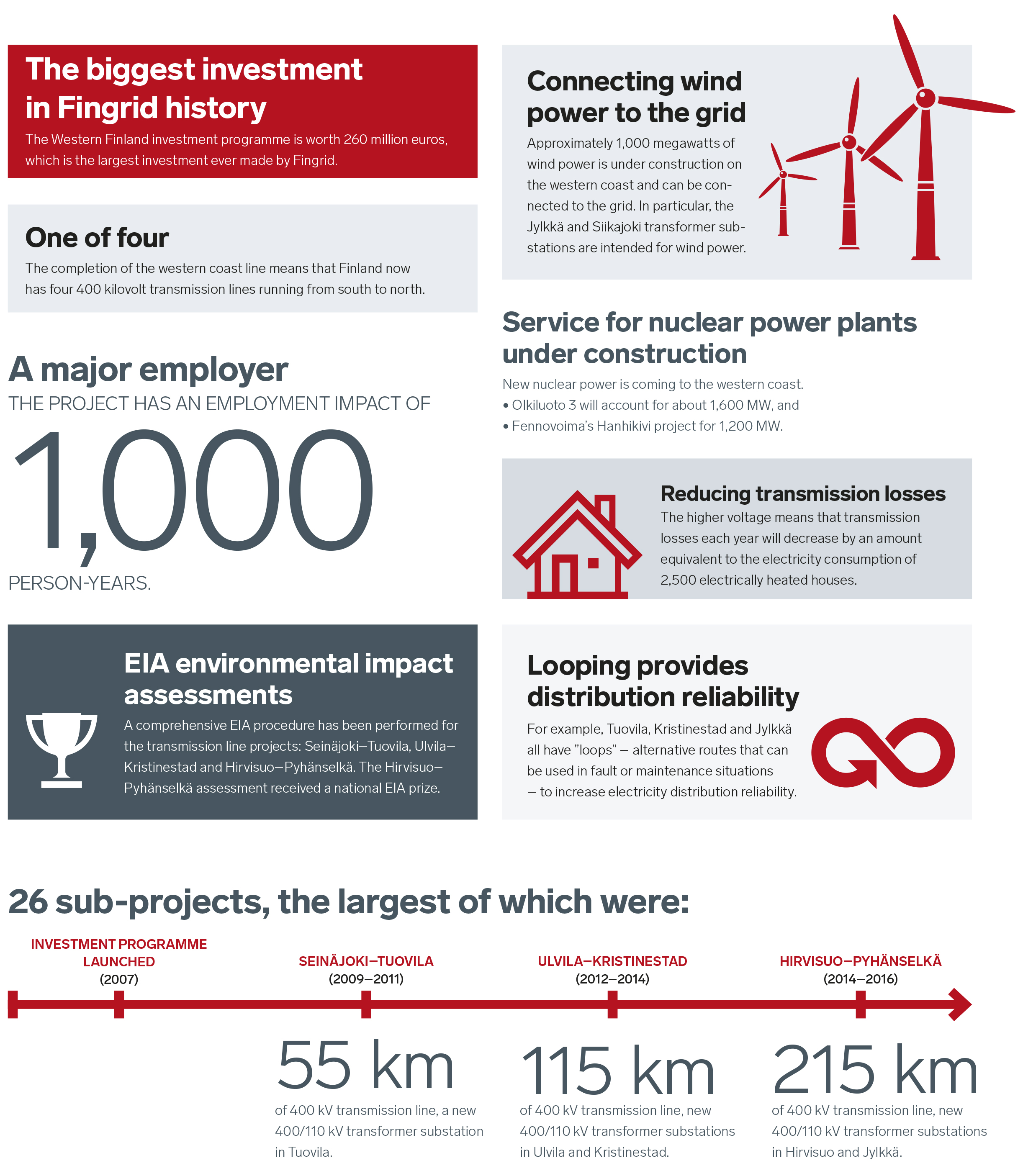 "The transmission connection provides service for wind power, which has been and continues to be built in Ostrobothnia to a great extent. It's also located close to existing and planned nuclear power plants. The connection will be helpful if we can't obtain enough electricity from local sources after, for example, combined heat and power plants have been closed," says Kuusela.
New structures in the region replace old power transmission lines that had smaller capacity and had come to the end of their lifespan, simultaneously increasing the efficiency of transmission connections between the northern and southern parts of the country. The new connection makes it also easier to maintain Finland as a single price area in terms of electricity transmission. Switching to a higher voltage also reduces transmission losses.
Construction Manager Keijo Välimaa describes the project as being similar to a large puzzle because of its many sub-projects.
"We had a lot to think about, for example, when coordinating the various work phases of different contractors and timing transmission outages so that they caused as little interference as possible," he explains.
"This multi-year project has been a huge challenge for the entire Fingrid staff and the service providers. We came through with flying colours."