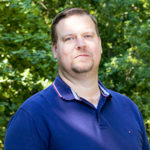 In the coming years, we will implement several large-scale projects, such as the Forest Line, a third 400kV overhead line connection to Sweden and the network solutions required to connect wind power to the grid. These significant investments will lead to major challenges in terms of occupational safety, both for Fingrid and for our service providers and contractors.
Our work sites will welcome scores of new professionals who may not be familiar with our operating methods. We have sought to address these challenges by improving our operations so that the orientation process begins well before anyone starts working on-site. It is our view that personnel competence and training are significant contributors to occupational safety. The entity as a whole can only be managed through cooperation, which ensures that everyone works safely and follows the common ground rules on our joint work sites. We are working together towards our shared common goal of zero accidents.
Fingrid has made substantial effort in its work-site supervision in recent years, and a strict approach has been taken to tackling occupational safety issues. It has also been necessary to issue admonitions and sanctions for some more grievous occupational safety shortcomings. In the main, these have been due to a lack of normal personal protective equipment and acting in contravention of guidelines. The sanctions have also given rise to negative reactions on work sites and the perception that we are intervening in the wrong issues. We do not enjoy issuing admonitions and sanctions for such basic shortcomings, but if these matters are not in good order, how can we be sure that everything else is OK? At Fingrid, we would prefer to focus on assessing the risks of the most challenging work phases and improving occupational safety during these phases.
In 2019, our occupational safety theme is "Creating a safety culture together". This sums up the reality of the matter: occupational safety can only be improved through good cooperation among everyone involved. So let's look after each other, ensure there is a good team spirit on work sites, take the right approach and attitude to getting things done, make sure the basics are in order and focus together on planning challenging work phases, assessing risks and ensuring safety.
Wishing you a safe and fruitful autumn,
Sami Mäki
The author is the Manager of Fingrid's Grid Management Unit. His responsibilities include promoting occupational safe.