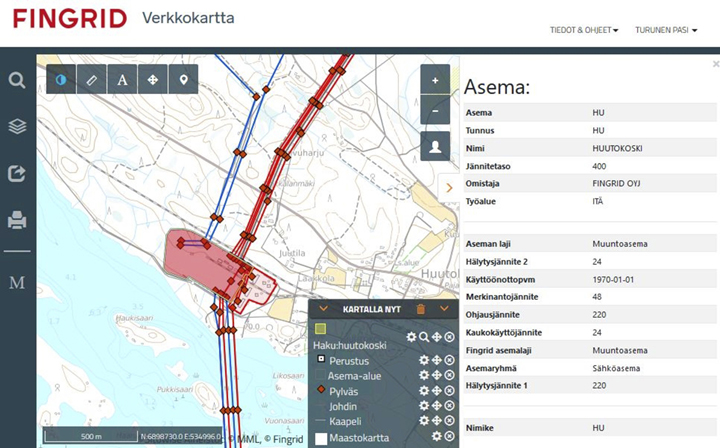 In the first phase, the Grid Map will be available to service providers.
Grid Map functions:
Saves the settings for your own map view
Markings and comments on the map, map printing and sharing
Diverse search functions
Routing to sites and location of own position
Use in a browser, scaled according to device screen size
Separate mobile application for offline use
The Grid Map replaces the Fg Partners Grid and Service Roads map and the old Map Book that were used earlier. The Maximo application map and Fingrid's Map feedback service will remain in use.
Grid Map IDs and instructions have been sent to Fingrid's service providers. Any person who has a valid non-disclosure agreement with Fingrid can use the application. The best way to obtain user rights for people in your organisation is to contact Fingrid's person responsible for the contract or project manager through, for example, your supervisor.
Use of the Grid Map will expand to customers and other stakeholders in the future.
Grid Map: kartta.fingrid.fi
Feedback: karttapalaute@fingrid.fi