In Henna Virkkunen's opinion, other parts of Europe could follow the example set by the Nordic countries, which have been pioneers in promoting an efficient, market-based power system.
Virkkunen belongs to the largest political group in the European Parliament, the centre-right European People's Party. She is a full member of the Committee on Industry, Research and Energy, which focuses on building an energy union, promoting sustainable climate policy, creating growth and jobs, and fostering digital internal markets.
"For Finns, the items on the agenda often include our own natural resources – forests and expertise: how to promote sustainable forestry in Europe, how to cut emissions without harming economic growth, and how to create new work and innovation exploiting high-level expertise in Europe," Virkkunen says.
What is your viewpoint on the role of the electricity market as the energy system undergoes a transformative change?
It is absolutely fundamental at the European level. Finland has been a pioneer in developing an efficient, market-based energy system for 25 years. In the term, a lot of work was done at the EU level to enhance the operations of electricity markets. Substantial infrastructure investments were made to improve the functioning of electricity markets and ensure that energy moves across borders.
Europe still contains a large number of islands where energy only flows in one direction. Now, emissions trading has made it possible to transfer alternative energy system sources across borders.
Enormous sums of money are being spent on the green transition in Europe. New technologies, such as offshore wind power and hydrogen, are not competitive on market terms, so they need public subsidies. What role do you think the electricity market will play in the future? Is there any room left for market-based electricity markets?
I think it is right to grant investment and innovation support for new technologies like offshore wind power or hydrogen in the early phases of development and production. In the long run, however, public subsidies are not a sustainable model. Instead, new technologies must gradually become more competitive in line with demand.
What do the electricity markets in the Nordic and Baltic Sea region look like from Brussels?
Finland, Sweden, Norway, and Denmark have worked very closely together on their electricity markets. Other parts of Europe could learn from this. In recent years, new cross-border transmission connections have been built in the Nordic countries to enable hydroelectric power to be generated in one country and consumed in another.
In order for Europe's electricity market to function, it is important to have enough different energy sources and good cross-border transmission links between EU member states and with countries outside the EU. In the last term, there was wide-ranging legislative reform aiming towards a Nordic model.
The Nordic countries have a very large number of energy producers. The Finnish electricity market alone has a hundred, while many other European countries only have a handful of energy producers. Consequently, households have only now begun comparing competitive electricity contracts, while this has been the norm in the Nordic countries for 25 years already.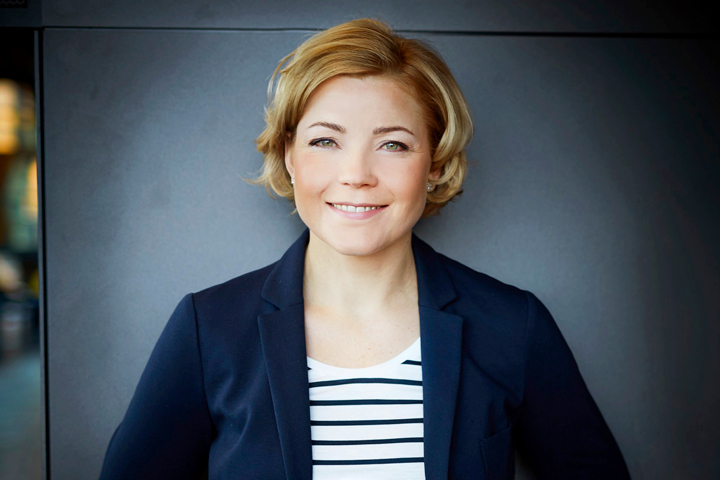 The coronavirus pandemic has given rise to a new national mindset. Do you believe that there is enough trust in common electricity markets in Europe where European countries become increasingly dependent on one another for the security of the energy supply?
In my view, there is enough mutual trust between member states within the EU for a common electricity market, although there have been some disagreements in recent times over matters such as Poland's stance on the use of coal. Situations like this are bound to arise in the future when all member states are required to generate electricity more efficiently and with lower emissions.
However, the EU's reliance on imported energy is a greater concern. About half of the total energy requirement is still imported from outside the EU, and it comes from fossil sources, such as coal or oil. This runs counter to the objectives of the EU Green Deal. During the coronavirus pandemic, the Ukraine crisis and restrictions on Russian gas imports raised the pressure to develop a self-sufficient energy industry in the EU. In Finland, we are in a good position, as our energy mix is diverse, and the generation of renewable energy is the second-highest in Europe, just behind Sweden.
What type of future Europe do you want to help build for the coming generations?
I hope that Europe becomes the world's first climate-neutral economic area. A major issue in the coming decades will be to transform industry and society so we can create an environmentally and economically functional and sustainable whole.
The EU has set challenging targets for reducing greenhouse gas emissions. The targets must be addressed in a way that is socially and economically sustainable and does not discriminate against anyone. Finland and Europe could pioneer the battle against climate change and set an example for the rest of the world, encouraging everyone to take climate action. However, on a global scale, climate-neutral Europe alone is just one small factor. New technologies and innovations will play a key role in realising a climate-neutral world.
Which energy questions are the hot topics at the moment in the EU?
In the coming years, we can expect to see heated debate in the EU on complex and conflicting topics of energy legislation, as the European Commission's proposed Fit for 55 climate package is discussed in the European Parliament and member states. The Fit for 55 package aims to cut greenhouse gas emissions from 1990 baseline by 55 per cent by 2030. The Commission's proposals are likely to see thousands of suggested changes before the legislation to enable a sustainable growth economy is finally ready.