While they were still studying, Markku Ylönen and Tommi Eronen discussed ways of enabling cleaner energy for housing uses. At that point, solar power was in pole position, but it seemed impossible to exploit it on a large scale without any way of storing the energy.
Water was initially considered as a medium for energy storage, but a solid substance – especially fine sand – offered better properties and suitable thermal parameters for the purpose at hand.
Now, a seven-metre steel cylinder has been built outside a district heating plant in Kankaanpää, Finland.
The cylinder contains sand that can be heated to approximately 500°C using inexpensive wind power.
The heat stored in the sand is then conducted onwards to Vatajankoski Oy's district heating network. It is reportedly the world's first sand battery built for commercial use, and it is also involved in Fingrid's balancing power market.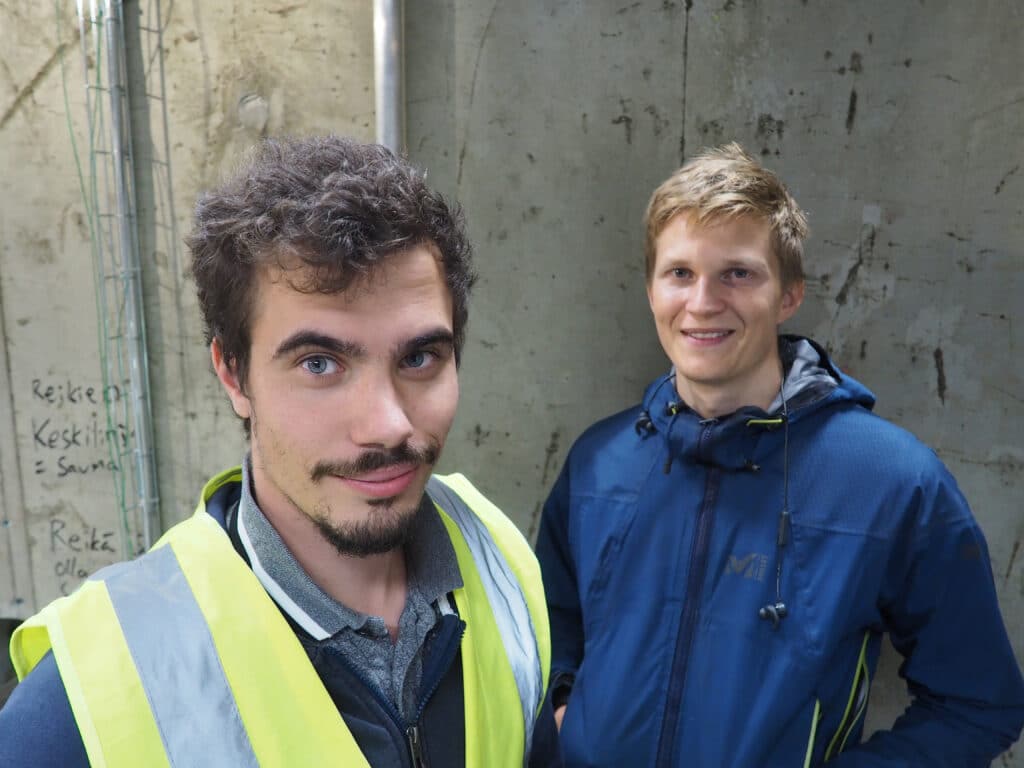 Ylönen says that the sand battery can help to further reduce the emissions associated with district heating
and transform it into an energy source that does not rely on combustion. Storage can also help to make
better use of energy from sources such as the waste heat discharged by data centres.
"In this regard, the technology and supply chain are already in good shape – all we need now is invest-
ment. There are international markets for sand batteries because even hot countries need to store heat," Markku Ylönen, Polar Night Energy´s CTO, estimates.
He confirms the construction projects for new sand batteries. The heat storage project for the school on the island of Kökar has already been publicised. The project received EU funding and will use wind power
and solar energy.
So far, Polar Night Energy has worked on projects on the scale of around 10 megawatt-hours, but Ylönen says that the battery solution is scalable all the way up to 1,000 megawatt-hours.