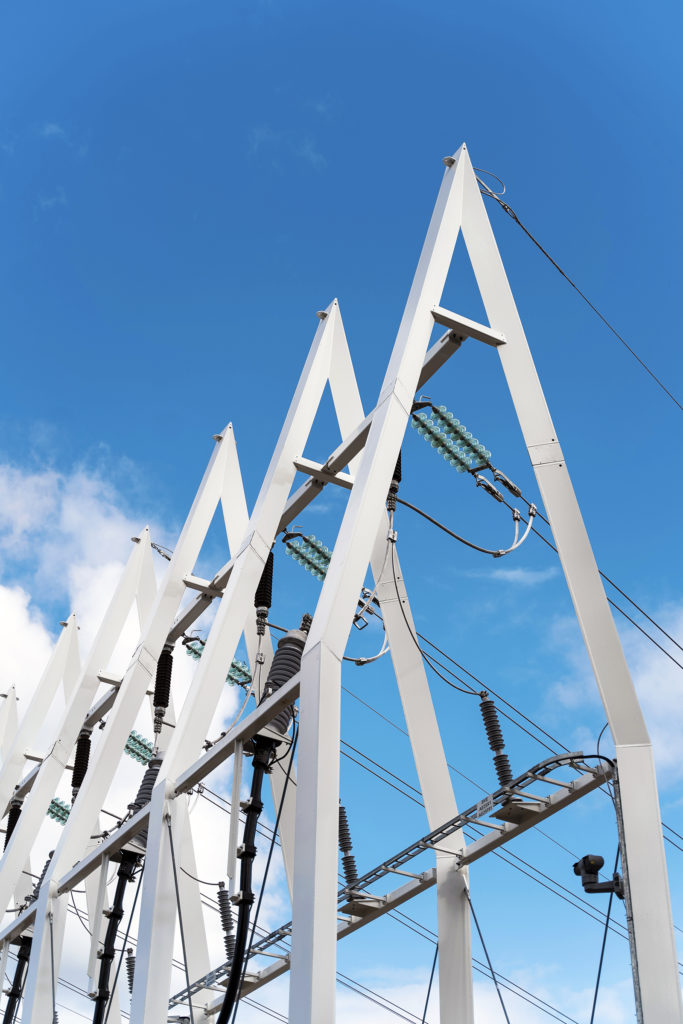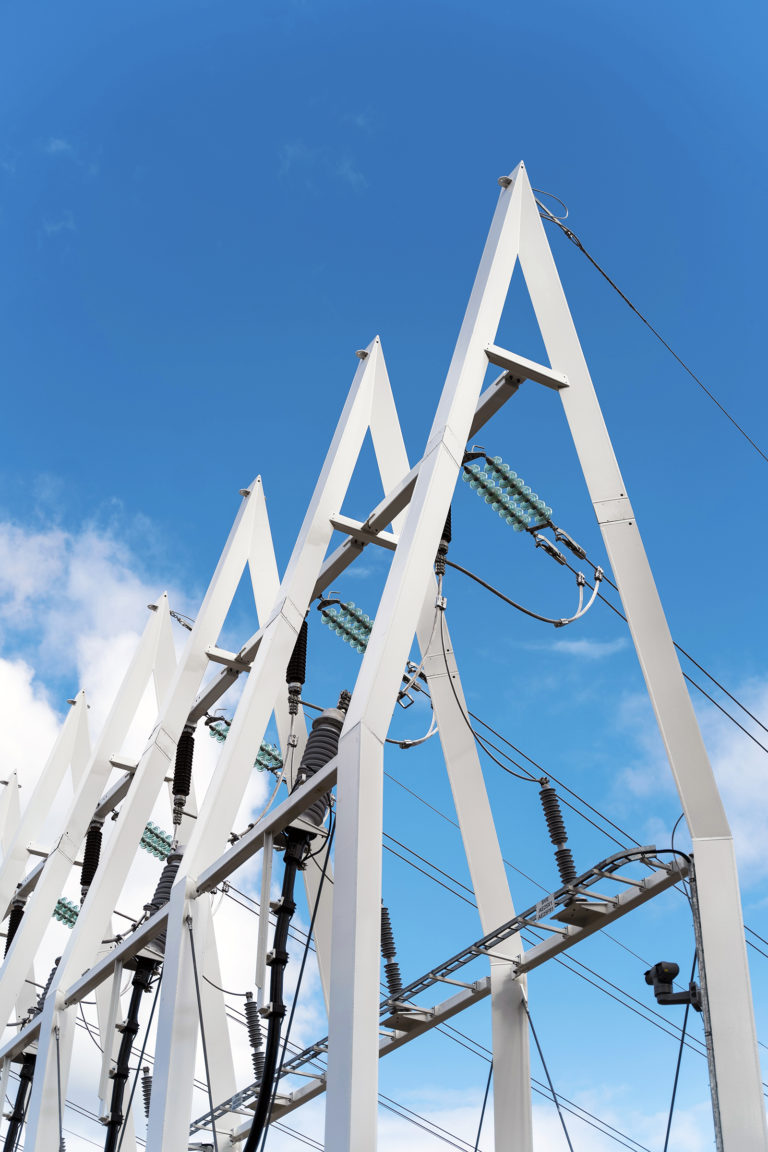 The substantial need for construction and renovation is due to the energy revolution and the advanced age of the equipment. We need new substations close to wind power plants, and many existing substations have reached an age at which they need modernising. A record number of substation projects are underway, requiring a record investment," says Daniel Kuosa, Fingrid's Construction Manager.
Connection of wind power calls for modernisation
For example, a large area near the Oulujoki river is being renovated and new construction is underway encompassing the Pyhäselkä, Utanen, Pyhäkoski and Nuojuankangas substations. In the future, the entity will better serve the residents and power plants in the area, as well as the forthcoming Forest Line from Oulu to Petäjävesi and the third cross-border connection to Sweden. When the changes are complete in 2023, electricity will be transmitted more efficiently and less expensively.
The Jylkkä substation in Kalajoki is a good example of new substation construction for wind power connectivity. The substation is currently being expanded to accommodate the needs of local wind power generators, and the project is due to be completed in 2022. Other significant substation projects that are now ramping up include the large transformer stations in Pysäsperä and Kärppiö, which will also be connected to wind power, thereby enabling improvements to the distribution network.
The Pernoonkoski substation is a digital pilot project
The Pernoonkoski substation near Kotka is a Fingrid pilot project that will be commissioned by the end of 2020. It is a novel digital substation intended for refinement into a digital station concept that could later be replicated elsewhere in Finland.
The main goal is to gain experience and expertise with the technology. The project has now reached the testing phase.
"In Pernoonkoski, two entirely digital fields have been installed alongside a conventional station, allowing old and new systems to be examined side-by-side. Data is transferred along fibre-optic cables between the high-voltage equipment located outdoors and the automation systems indoors. Savings will arise in factors such as the amount of cabling and the use of space," Kuosa says.
"The system monitors itself, and maintenance is based on data, which is conveniently and remotely accessible. This project also involves investments in cybersecurity to ensure that we do not create any new information security vulnerabilities."