Finland currently has around 70 electricity companies in majority municipal ownership. The market remained stable for a long time, even though it was opened to competition 20 years ago.
Now the industry is abuzz. Some electricity companies have come together through mergers and acquisitions, while others have sold stakes to international private equity investors. Various mergers and business arrangements are fuelling intensified competition for customers and the need to improve business profitability.
"I estimate that there will be only 40 electricity companies left in Finland by 2025, and the five largest of them will share 70 per cent of the market," says Markus Tykkyläinen, Chairman of the Board of Directors of Lumme Energia.
Lumme Energia was created a couple of years ago when Suur-Savon Sähkö and Etelä-Savon Energia (ESE) merged their sales operations. This year, ESE sold its shares to Suur-Savon Sähkö.
According to Tykkyläinen, it did not take long for the merger to achieve the desired outcome.
"Profitability has improved. We are gaining more customers, both locally and nationally," says Tykkyläinen.
The regions strike back
It is not just Lumme Energia causing sparks in the Savo electricity market. Savon Voima, Kuopion Energia, Jyväskylän Energia and Lappeenrannan Energia merged their electricity sales operations, solar energy services and electric transport services in January 2019 to create Väre.
"We are seeking cost-efficiency and competitiveness through economies of scale. The merger will also provide us with a stronger basis for developing new services and building a nationwide brand," says Satu Kuusinen, Väre's Sales Director.
In northern Finland, Loiste and Energiapolar combined their electricity sales operations at the beginning of the year. Loiste was established in 2013 when the municipalities of Kajaani and Sotkamo purchased E.ON Finland. In May this year, the energy group sold 33.9 per cent of its shares to Infranode of Sweden and Mirova of France, two international private equity investors.
"This enabled us to reduce our business risk, but we aim to remain under the control and capital ownership of the municipalities. We aim to be a strong regional operator that brings together companies operating with the same values," says Reino Huusko, CEO of the Loiste group of companies.
He says that the companies' shared values emphasise working together and a desire to create new jobs and centres of competence in the regions. The merger provided more muscle in the competition for customers nationwide, as well as synergies in practical processes such as ICT and information systems.
"Our international ownership has also provided use with additional professional expertise for strategy and governance work," Huusko says.
Larger entities and international operators 
The latest in the chain of consolidations is the decision by Lahti Energia, Oulun Energia, Oulun Sähkömyynti's shareholders, Oulun Seudun Sähkö, Pori Energia and Vantaan Energia to combine their sales operations. With more than 400,000 customers, the new company will be the industry's second-largest player in Finland.
Markus Tykkyläinen believes that the future for electricity retailing inevitably boils down to competition between even larger entities.
"Although the municipally-owned energy companies aim to preserve their ownership structures, external pressures and inadequate resources will force them to merge. These market forces should be seen as an opportunity rather than a threat," he says.
He also expects Finland to have a large number of integrated, mulitsectoral energy companies whose businesses are considered one entity. These companies will not report their retail sales as a separate business activity.
"This will prevent problems in individual businesses from coming to the fore," he says.
The increasing understanding among owners of business profitability, increasing customer demands and the centralised data transfer system on retail markets, known as Datahub, will force the industry to radically modernise.
"International private equity investors are interested in infrastructure operations. When Datahub is deployed, it is highly likely that our market will be joined by international operators who have advanced significantly further down the path of digitalisation than our local players," Tykkyläinen predicts."I
GALLUP
What is your company's most significant target for the near future? Where will your company be in 2025?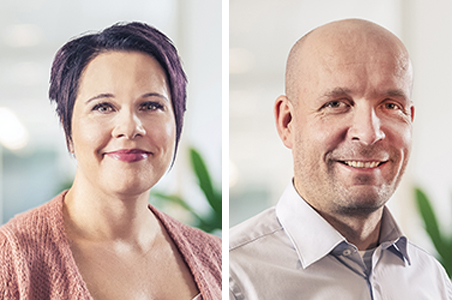 Väre:
"We have spent this year taking over the business and building new operations. New sales channels, good development in the area of new sales and new digital services are good examples of this. Our online store and mobile app are being developed at pace.
Väre's vision is to become Finland's most sought-after comprehensive energy service provider. We aim to enable our customers to live, get around and do business in a modern and sustainable way."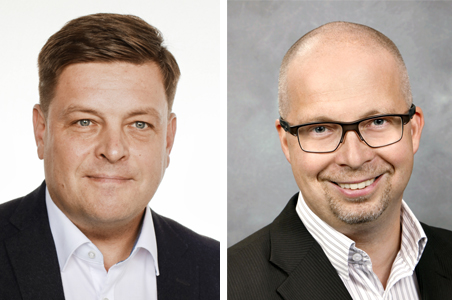 Lumme Energia:
"Alongside electricity retailing, we are developing a lot of new services, including reinforcing solar energy to make it a professional part of the energy field and electric vehicle charging services for consumers and housing companies.
By 2025, Lumme Energia will have taken a couple more steps down the road to consolidation. We will be both a partner and an investment. It is the CEO's job to ensure that the company is in a saleable condition every day."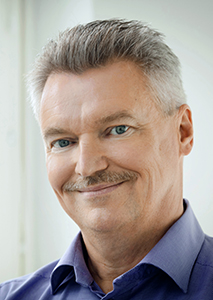 Loiste Group:
"In electricity sales, we are developing better services for our customers over the short and long terms. By 2025, we aim to be a service company with half a million customers, selling electricity products and services related to housing, property maintenance and life management."