Guest speakers included Veera Höglund, Country Manager from Omexom, who spoke about the impact of a supportive corporate culture on occupational safety, and Veli-Pekka Nurmi, Director of the Safety Investigation Authority, whose presentation covered the causes and backgrounds of accidents. Both lecturers emphasised the need for safety investments at an organisational level rather than leaving it to individual employees.
We asked attendees to give their thoughts on the topics.
• What was the most important and relevant topic of the seminar for you?
• What are your thoughts on clarifying and redefining the areas of responsibility?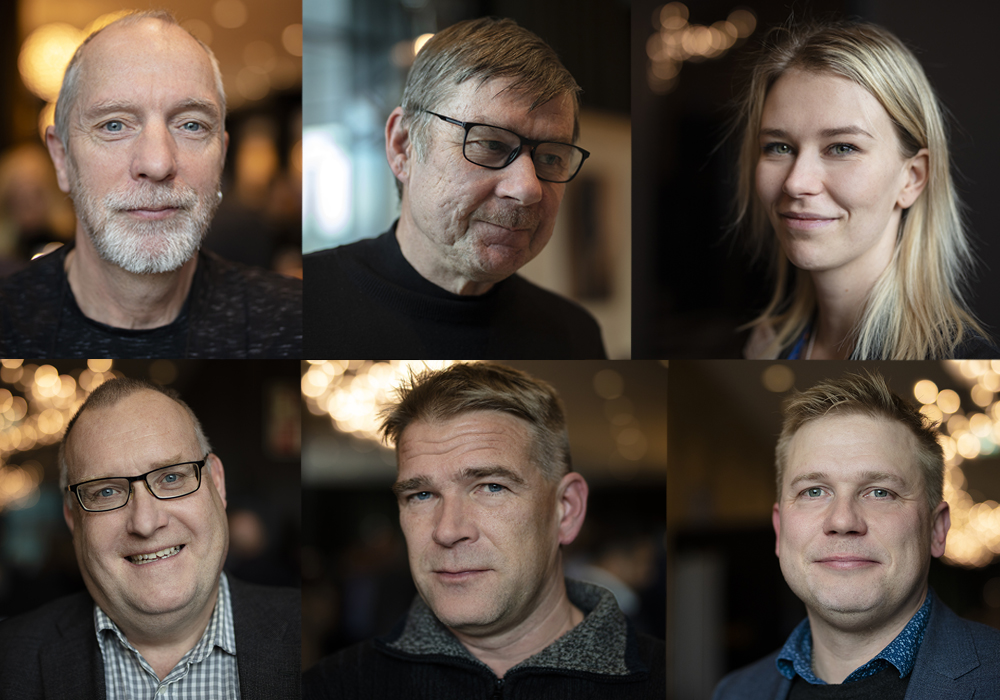 Esa Turunen, Foreman, Omexom:
"This Crystal-Clear Line theme is interesting and important. This was the first time I'd heard about it. There may be more to note in terms of subcontractor supervision in the future."
Tauno Nieminen, Worksite Manager, Omexom:
"Omexom has high safety standards, so it shouldn't be difficult to set boundaries."

Riikka Laine, HSE Manager, Eltel:
"The most important thing was the change in boundaries and the transfer of responsibility onto us and to contractors. Veli-Pekka Nurmi's presentation was also very good: he spoke about caring and personal experience, not just statistics."
Tuomas Antikainen, Director, Transmission, Eltel:
"Personally, I don't think this will be a major change – we were already taking responsibility for safety. There have been a few grey areas, so it's good that the responsibilities will be clearly defined."
Jyrki Toljander, Worksite Manager, TMV Service:
"The new Crystal-Clear Line principle is an interesting topic, and I think it's a good direction. It was good to have more of an opportunity to discuss things."
"The seminar had more of a feeling of open discussion than before. That is also a good direction to take."
Mikko Heinonen, Business Unit Director, Voimatel:
"The speech by the director of the Safety Investigation Authority was a good way of addressing the range of attitudes and challenges related to change management. In our organisation, we could consider the significance of attitudes in our communication to a greater extent."