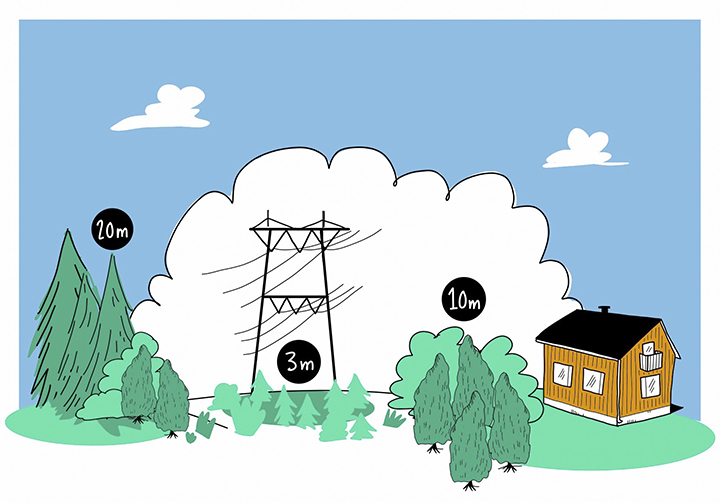 There is a new addition to the series of idea cards produced by Fingrid for landowners. The new card concerns landscaping power line areas near buildings if the landowner's plot and yard are located in or near a power line area.
The boundary between the yard and the power line area can be made less conspicuous, and the power line area can be landscaped using plants. Plants and vegetation are taken into consideration when land is cleared for power line maintenance and when border areas are treated, providing that Fingrid has been informed and the plants have been chosen in accordance with the relevant height limits.
The recommended maximum height of plants placed in border zones near power lines is 10 metres, and plants in power line areas should be no taller than three metres. In addition to the heights of plants, the location of the area, soil type, water economy of the land and light in the area should all be taken into consideration when landscaping. A multi-faceted planted area is often the most natural option.
Idea cards for landowners:
fingrid.fi/ideakortit  (in Finnish)